News: Free E-day 2009
Monday, November 30, 2009
In 22 minutes (and counting; likely it will have started by the time you read this post... and hopefully it will not have ended),
GUD Magazine
will be participating in Free E-day 2009.
What is Free-e-day?
Free-e-day is 1 December 2009
Free-e-day 2009 is the biggest ever cultural electronic giveaway & celebration of the independent creative spirit.
Free-e-day is for every singer, writer, artist, artisan, photographer, film-maker, whatever who believes that the most important part of culture is the fans. And it's for everyone who loves culture and wants to experience the very best of it, or just try out something new, for free.
Free-e-day is the chance for everyone and anyone to give some of their work away for free, as a thank you to their current fans, and a present for their new ones.
Free-e-day is the world's biggest showcase for the massive, indomitable, indestructible, joyful, independent creative spirit of the human race.
Free-e-day is the chance for everyone to discover the most exciting culture the whole world has to offer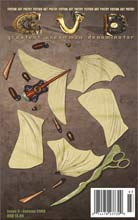 Or check out the full free e-day directory:
- reddit, digg, facebook, stumbleupon, etc... please! ;)
0 comments; 0 subscribers
Do you have a comment? Log in or Register; registration is quick, painless, free, and spam-free (unless you ask for it)