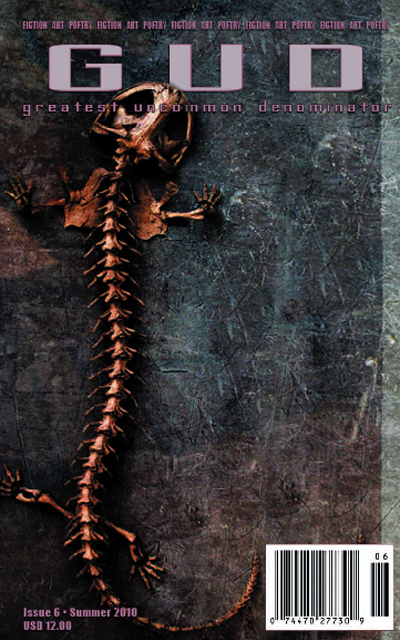 In The Garden of Rust and Salt
by Ferrett Steinmetz
Or buy the rest of just this piece for $0.50!
"In The Garden of Rust and Salt" is roughly 5200 words.
After twenty years of wandering desolate as a writer, Ferrett Steinmetz attended the Clarion Science Fiction and Fantasy Writers' Workshop in 2008 and was rejuvenated. Since then, he's sold stories to Asimov's Science Fiction (twice!), Beneath Ceaseless Skies, Shimmer, and Andromeda Spaceways Inflight Magazine, among others, and otherwise has a marvelous collection of very personalized rejection letters. He lives in Cleveland with his wife, a well-worn copy of Rock Band ("Painkiller," Expert, four stars), and a friendly ghost. Should you want more of Ferrett Steinmetz, he blogs about puns, politics, and polyamory at The Watchtower of Destruction (theferrett.livejournal.com).