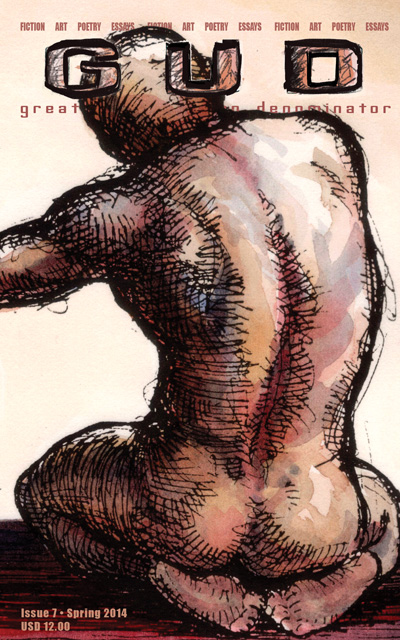 Bum Canto 1
by Rustin Larson
Or buy the rest of just this piece for $0.50!
"Bum Canto 1" is roughly 211 words.
Rustin Larson is the author of Crazy Star (Loess Hills Books, 2005) and The Wine-Dark House (Blue Light Press, 2009). He is the host of the radio talk show "Irving Toast, Poetry Ghost": kruufm.com. Read his blog at The Iowa Source online: iowasource.com/blog/…-rustin/.