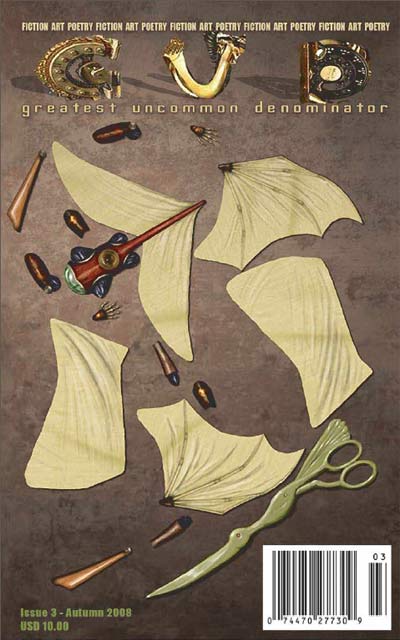 Poetry's Yellow Warbler
by Beverly A. Jackson
Or buy the rest of just this piece for $0.50!
"Poetry's Yellow Warbler" is roughly 150 words.
Founder and former Editor in Chief of Lit Pot Press and Ink Pot literary journal, Beverly A. Jackson is a poet/writer and abstract artist living in the mountains of North Carolina. Beverly's work can be found in over sixty venues online and in print, including Rattle, The Melic Review, The Absinthe Literary Review, In Posse Review, Vestal Review, and Zoetrope: All-Story Extra. Her poetry chapbook Every Burning Thing was issued by Pudding House in 2008 and her flash "The Dead" was nominated for BASS and appears in the flash anthology You Have Time for This. Blog: beverlyajackson.com">beverlyajackson.com. The Art Shack Studio: artshackstudio.com">artshackstudio.com.