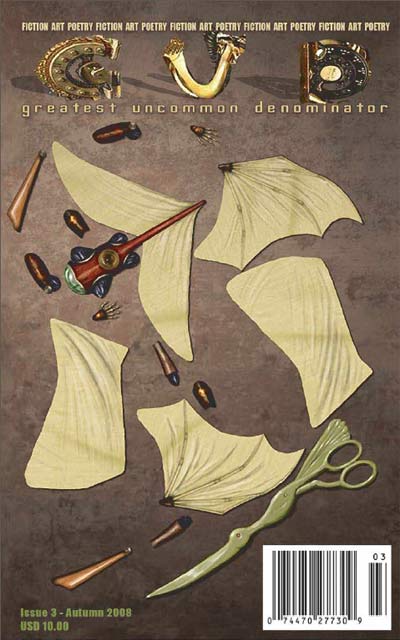 Chica, Let Me Tell You a Story
by Alex Dally MacFarlane
Or buy the rest of just this piece for $0.50!
"Chica, Let Me Tell You a Story" is roughly 1000 words.
Alex Dally MacFarlane works on the edge of London, England, proof-reading military specifications. Her short fiction and poetry have appeared or are forthcoming in Electric Velocipede, Lady Churchill's Rosebud Wristlet, Shimmer, Sybil's Garage, Farrago's Wainscot, Kaleidotrope, The Pedestal Magazine, and Goblin Fruit, and she regularly contributes flash fiction to The Daily Cabal. In 2007, she guest-edited the "Five Senses" issue of Behind the Wainscot. For more information, visit alankria.livejournal.com">alankria.livejournal.com.