News: Don't Panic!
Thursday, February 14, 2008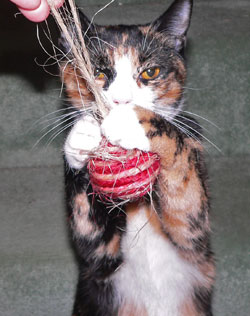 Those of you whose work has been short-listed for Issue 3 are probably biting your nails, climbing the walls, endlessly refreshing the page and wondering when, if ever, the Issue 3 Instigator is going to make her final decisions.

This week, we're sending out acceptances to some contributors who've agreed to be paid on publication rather than acceptance, which should help to spread the costs of the issue a little more. If we haven't contacted you yet /start large friendly letters Don't Panic! /end large friendly letters

It doesn't mean the instigator doesn't want your piece--it just means she wants a little more time to decide.

Waiting is the hardest part. We know. But please wait a little longer!
- reddit, digg, facebook, stumbleupon, etc... please! ;)
2 comments; 0 subscribers
Do you have a comment? Log in or Register; registration is quick, painless, free, and spam-free (unless you ask for it)